The Bréguet Alizé is a French carrier-based anti-submarine warfare aircraft. It was developed in the 1950s, based loosely on the second prototype Bréguet Vultur attack aircraft which had been modified into the Bréguet Br.965 Épaulard anti-submarine warfare aircraft.
The Indian Navy operated the Alizé from shore bases and from the light carrier INS Vikrant. The Alizé was used for reconnaissance and patrol during India's 1961 liberation of Portuguese controlled Goa, and was also used for ASW patrol during the Indo-Pakistani War of 1971.

The year 2021 marked the 50th anniversary of the 1971 war on 16th December in the subcontinent and a new nation of Bangladesh was born. I always wanted to build something for the anniversary but getting a kit during the pandemic is quite hard, however, a good friend of mine sent me a kit from France, from the land of Alize, but it took a while to reach here. This is one of a kind kit, one of the hardest kit I have worked on after the Merlin Models wapiti. Firstly there is no sprue marking on the sprue tree and you have to keep looking at the instruction sheets to find the parts which are quite irritating as you might be looking the sprue upside down or on the wrong side. Then, kit the beautifully engraved was hard to assembled there are pin or plug for some parts which you really which was there and gluing was not so easy either, can be tedious and really slow process, once the interior was done it was the wings, which i really hate as the support plug was too short for wing to uphold so have to glue one wing at the time check whether it is holding if not apply glue then move on to another wing. The landing gear was a mehh the support for the wheel was so weak it broke so I have to glued it firmly. I guess this kit is beauty and the beast.

The sprue needs proper wash otherwise your paint won't stick that well.
Painting I used Tamiya and silver Mr. Color and some local paints, the off white was a mix of white, yellow and little grey and for the ocean blue, grey and blue.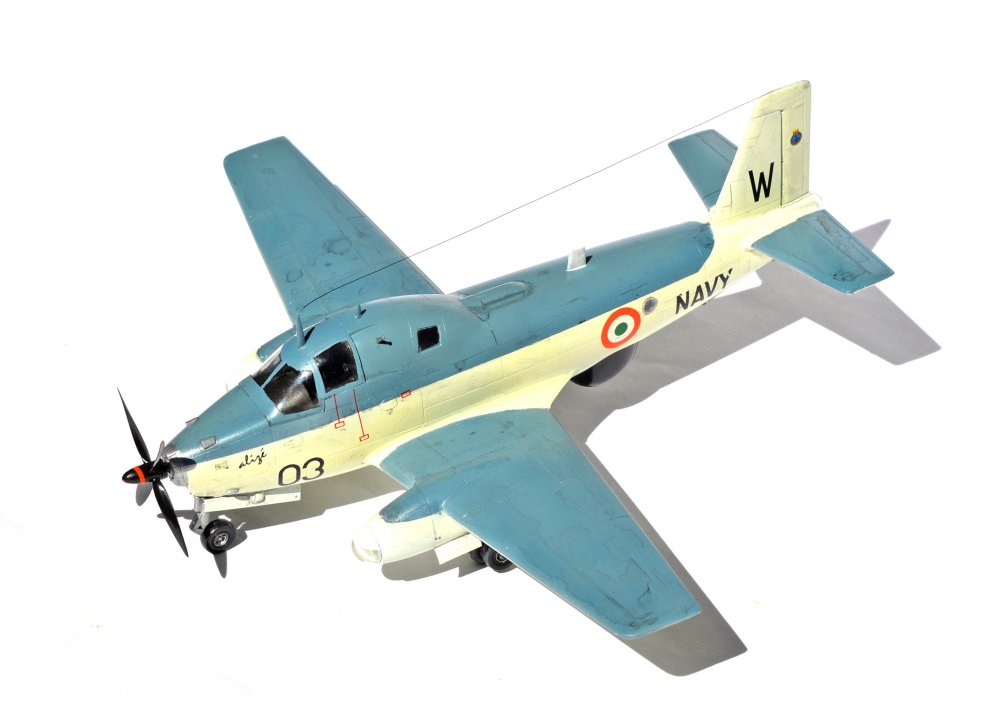 Well, I am glad I am done with this kit, next time if I have to build an Azur kit I will plan way ahead, tho it was my first time with the company. I've learned many lessons while building it.
Tom Thounaojam