Indian Air Force In 1954, India arranged to purchase Hunters as a part of a wider arms deal with Britain, ordering 140 Hunter single-seat fighters.
IAF Hunters performed extensive operations during the Indo-Pakistani War of 1971; India had six combat-ready squadrons of Hunters at the start of the conflict.

This is one of those kits that gives you joy of building, Yes, it is a simple kit and it is not the best hunter out there, however, being said for the joy of building a model from simple kits can truly make you happy. I started the kit early in the morning and was done by evening, there were some problems and fitting issues but I can live with that and the best part it cost about 6 euro. I use Tamiya paints to make the camouflage for the aircraft, painting was freehand and I really like how it came out.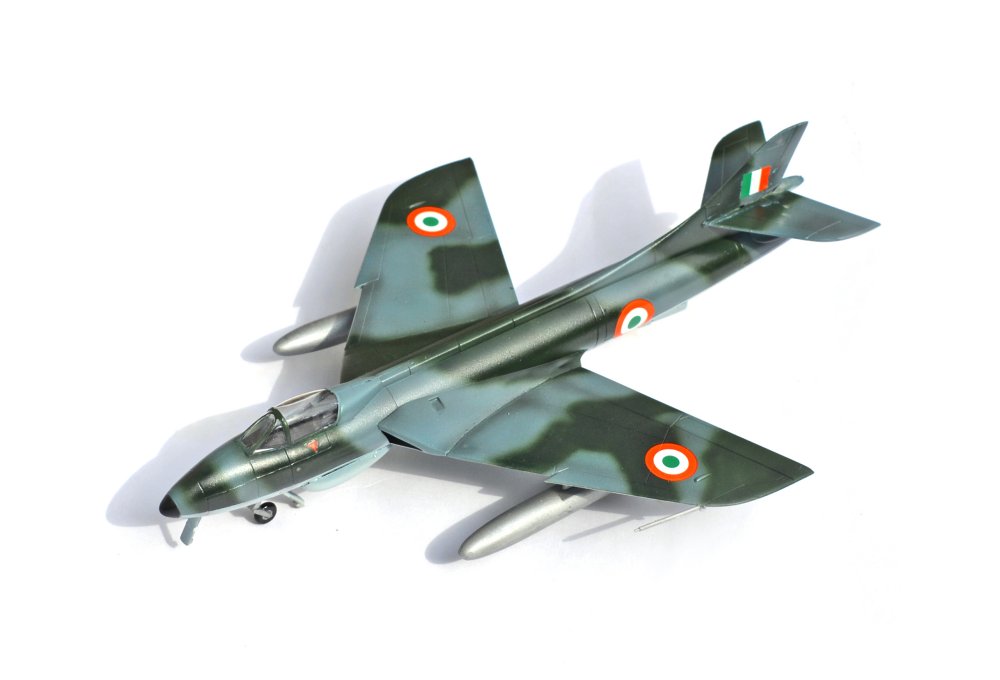 Would I recommend this kit to anyone? The answer is yes, if you want a quick simple kit for the joy of building then this is one of them.
Tom Thounaojam