This latest release from Master features one 1/32 German WW I machine gun Spandau LMG 08 (1 gun) - with cooling jacket ver.2 machined out of brass, cast resin and photo etch.
The Spandau LMG 08 was the air cooled aircraft version of the German Army's MG 08 machine gun. The LMG 08 was used on almost all German fighter aircraft of the WWI period. After its introduction in 1915, synchronization technology was rapidly being developed. On the Fokker E.I the introduction of the synchronizer system with a single mounted LMG 08 led to a period of German air superiority over the Western Front known as the Fokker Scourge. Later aircraft almost universally used a twin synchronized setup, including Germany's most famous ace, Baron von Richthofen 'The Red Baron.'.
The quality of the detailing has to be seen to be appreciated........these are amazingly detailed and of the highest quality. This set includes 1 Spandau LMG 08 with photo etch cooling jacket and gun sight and resin cast gun body. It is very simple to use on your model, and makes it extremely realistic. You do get 2 different types of gun sights and a belt of ammunitition.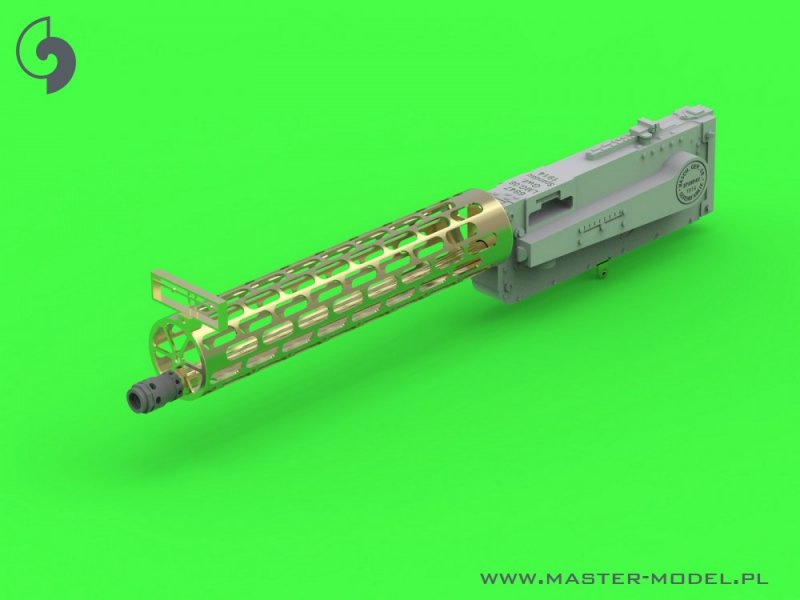 The Spandau LMG 08 was used extensively during WW1 on a variety of German aircraft and this set will be an excellent addition to any of the big 1/32 kits that are available for WW1 aircraft.
You can purchase these and other fine detail items directly from the Master website.
I would like to thank Master for providing me with this product sample. Visit their website for more finely crafted detail items in a variety of scales.
Steve Bamford