This resin and photo etch set from Eduard is part of the Brassin series and is available directly from Eduard Model Accessories. This set includes H8K2 Emily flying boat guns in 1/72 scale.
This resin set includes 5 guns with mounts for some of the guns and 14 spare ammunition drums and racks for the spare ammunition drums.
There are 4 pages of instruction in the usual line drawing format that Eduard is famous for and which are so easy to follow. The instructions also include painting instructions.
You will be required to fold the photoetch in this set, but if you have one of the Hold & Fold photo etch benders from The Small Shop, then this will be an easy process. They have a variety of benders for sharp corners as well as rounded corners and in many different sizes.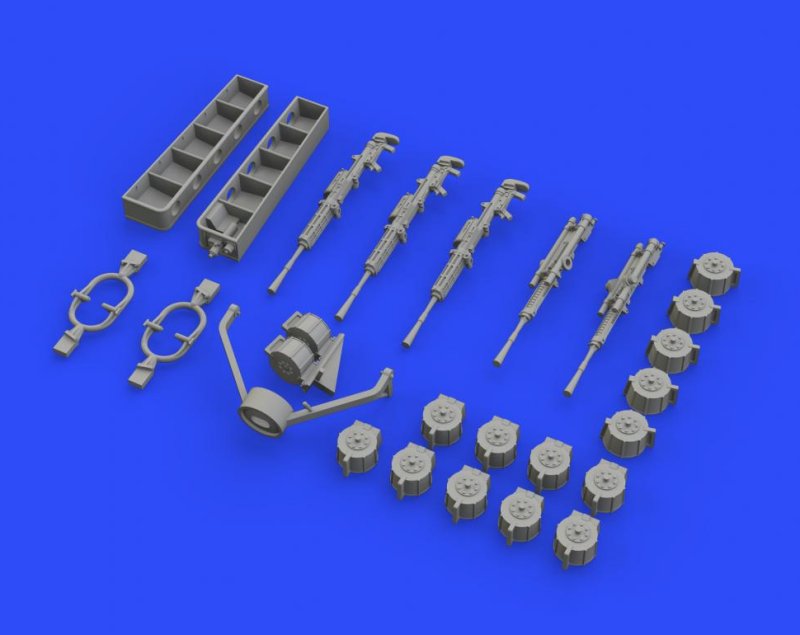 Each gun comes with different added photo etch parts for gun sights or armor plating etc. These are wonderfully well detailed multi-media guns and in 1/72 they will add a huge and delicate level of detail to the Hasegawa H8K2 Emily flying boat.
You can buy this detail set and thousands of other items directly from Eduard Model Accessories.
Images in this article are by Eduard Model Accessories.
Steve Bamford