This resin and photo etch set from Eduard is part of the Brassin series and is available directly from Eduard Model Accessories. This set includes one GBU-43/B MOAB Massive Ordnance Air Blast (MOAB) and support sled in 1/72 scale. The bomb is designed to be delivered by a C-130 Hercules, primarily the MC-130E Combat Talon I or MC-130H Combat Talon II variants.
This resin set includes:
1 bomb body

1 bomb nose cone

1 bomb tail piece

smaller resin and photo etch detail parts

5 frets of photo etch to make the complicated support sled

1 small decal sheet
There are 10 pages of instruction in the usual line drawing format that Eduard is famous for and which are so easy to follow. The instructions also include painting instructions for a gray combat bomb and the green bomb on display in the Elgin Air Force Armament Museum. The tail parts can be mounted in the deployed and non-deployed position.
You will be required to fold the photoetch in this set, but if you have one of the Hold & Fold photo etch benders from The Small Shop, then this will be an easy process. They have a variety of benders for sharp corners as well as rounded corners and in many different sizes.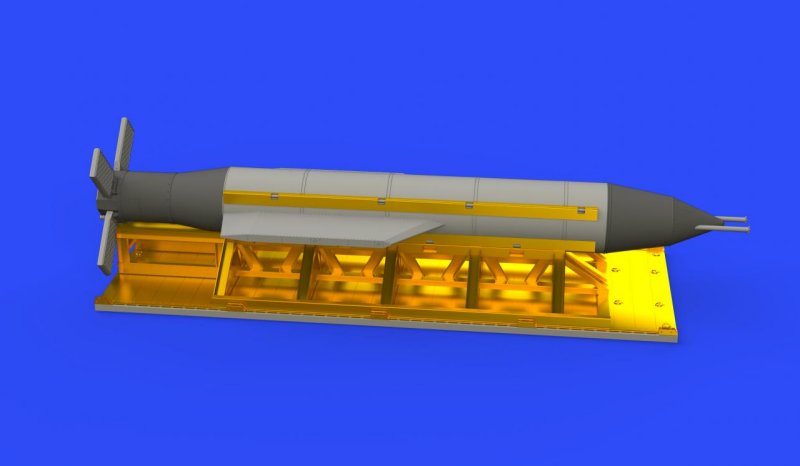 This is quite the impressive set. The bomb is well done and loaded with detail and the support sled is a kit in itself and highly intricate.
You can buy this detail set and thousands of other items directly from Eduard Model Accessories.
Images in this article are by Eduard Model Accessories.
Steve Bamford